Press release
The famous car manufacturer Hyundai entrusts John Paul with its Privilege Programme
Hyundai Motor France launches its first loyalty programme for its customers: Hyundai Privilèges. Created in partnership with concierge and loyalty specialist John Paul, Hyundai Privilèges allows new customers of the brand to benefit from new offers and exclusive experiences.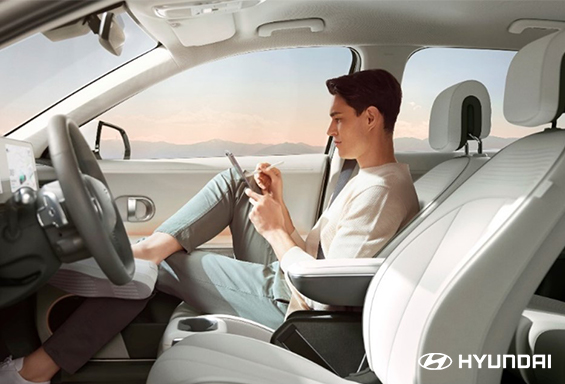 La-Garenne-Colombes on 29/06/2022.
Hyundai Motor France is launching its first loyalty programme, Hyundai Privilèges. The Hyundai Privileges programme is offered to all owners of a Hyundai vehicle* and to all new customers of the brand as soon as they order their vehicle. The programme is free for 3 years and can be accessed via a mobile application or on the website www.hyundai-privileges.fr
Hyundai Privileges supports its customers and future customers:
By offering them discounts and privileges negotiated with major retailers and divided into 3 categories: Everyday (examples: Carrefour, 5àsec, Ikea, Wash, Leocare...), Sport & Wellness (examples: GoSport, L'Orange Bleue, Feed...) and Pleasure (examples: The Fork, Weekendesk, Caudalie, Nature & Decouvertes...)
By giving them access to a selection of exclusive experiences at preferential prices. Gastronomic dinners, meetings with local brands and craftsmen of excellence or the discovery of initiatives that have an impact on sustainable development, ... more than 40 experiences will be regularly offered and renewed!
« Having a reliable car and an efficient after-sales service is of course a prerequisite. With Hyundai Privileges, we aim to do two things: create the conditions for quality touch points through experiences, and with the day-to-day offerings provide a useful presence for the customer, complementing the car experience. »
Maxime Nathan, Sales Director of Hyundai Motor France
For its first loyalty programme, Hyundai Motor France called on the expertise of John Paul, a subsidiary of the Accor Group, which has specialised in concierge services and loyalty programmes since 2008.
« John Paul is particularly pleased to bring its experience and expertise to Hyundai's exciting Hyundai Privileges programme. John Paul's ambition for this programme and its privileges is to provide all owners of a Hyundai vehicle with a natural extension of the strong values that made them choose Hyundai. I'm thinking as much about the everyday reliability, environmental friendliness and innovation that characterise Hyundai vehicles as I am about the passion for customer service and the joy of sharing the deeply human emotions that drive all Hyundai dealerships. »
Olivier Larigaldie, CEO John Paul Group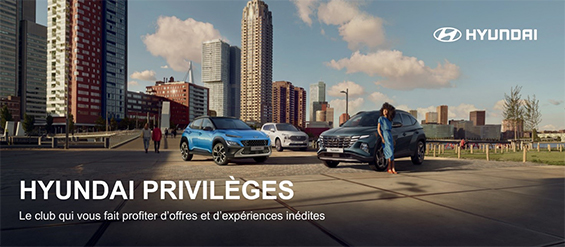 * purchasers of a new vehicle since April 2020, private individuals and professionals.