Press release
Mooncard signs strategic partnership with John Paul concierge service
Paris, September 12, 2022 - Mooncard, the French fintech that offers a unique solution for dematerializing business expenses, and John Paul, a concierge company and subsidiary of the Accor hotel group, are joining forces to offer an enhanced service to Mooncard Premium cardholders. This new partnership between the two entities will be effective from September 2022.
Building on John Paul's expertise, Mooncard is expanding its service package for the Mooncard Premium card, a premium business payment card designed for employees.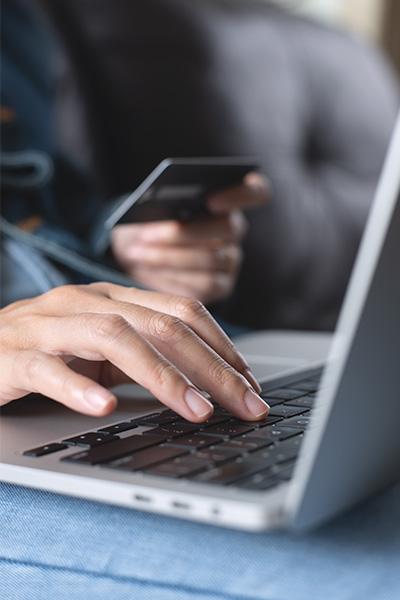 It offers the following benefits*:
24/7 Concierge access by phone or email for all business and personal requests France

Access to a travel agency, expert in all destinations

Privileged access to Accor hotels and car rental companies

Priority Pass service, giving access to over 1,300 airport lounges worldwide

Negotiated advantages with numerous major brand partners such as La Maison du Chocolat, Florajet, Barons de Rothschild, etc.
And always top of the range services:
1.5 Flying Blue Miles for every euro spent and the most generous welcome bonus on the market at 21,000 Miles

Allianz Premium insurance

Free Priority Pass membership to benefit from over 1,300 airport lounges worldwide.
Mooncard has been working for several years to simplify the lives of companies and their employees with its innovative business expense management solution. Employees no longer have to advance business expenses or worry about tedious internal processes related to the management of receipts and records. Through its solution, the Fintech also contributes to the recruitment of new talent and the development of employee loyalty.
"We are particularly pleased to partner with a company such as John Paul whose know-how and expertise are widely recognized. Thanks to this partnership, we will broaden the scope of our offer and provide an ever richer experience to our clients", explains Pierre-Yves Roizot, CEO Mooncard.
"Our mission at John Paul is to take care of our clients by assisting them and creating customized experiences with high added value. Mooncard's DNA and innovative solutions are a perfect fit with our vision. This partnership will provide companies and their employees with many benefits to simplify their daily lives," adds Olivier Larigaldie, CEO at John Paul.
*All the advantages listed above are reserved for Mooncard Premium cardholders.
About Mooncard
French start-up founded in March 2016 by Tristan Leteurtre (President) and Damien Metzger (CTO) and managed by Pierre-Yves Roizot (CEO), Mooncard has established itself as the leading French Fintech in the field of dematerialization of business expense management and expense reports, facilitating the daily life of more than 4,500 companies and their employees. Mooncard's solutions are aimed at SMEs and large companies, as well as public sector players.
For further information: www.mooncard.com  
About John Paul
Founded in 2008 and a subsidiary of the Accor hotel group, John Paul creates an emotional attachment between a brand and its clients through complementary relationship marketing solutions, often operated on a white label basis: a premium concierge service, affinity marketing programmes and exceptional customized events. John Paul combines the unique know-how and expertise of 350 Concierges and over 500 employees in Europe and North America, with an address book of 10,000 of the world's most prestigious partners. These skills are linked to a market-leading CRM system and combined with innovative and proprietary technologies, developed for the specific needs of its clients and PCI DSS level 1 certified.