Press release
John Paul and the Parnasse Circle
Parnasse, the selective brand of Orange, is expanding its exceptional concierge service for its Members with John Paul. John Paul and Parnasse have been working together for 13 years for the benefit of a privileged clientele.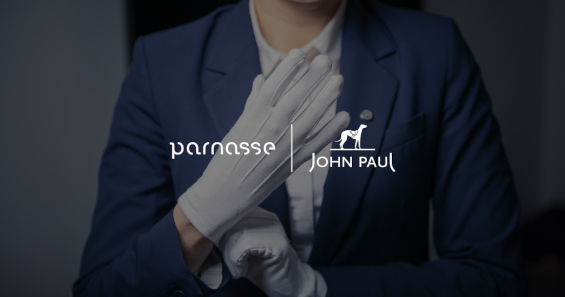 Imagined by Orange in 2007, the Parnasse Circle was created to meet the expectations of a demanding clientele. Parnasse offers a unique, ultra-personalised service for the personal and professional digital needs of its 3,000 members, whether they are on the move, in the office or at home.
For many years now, Parnasse has been working closely with John Paul, the French leader in private concierge services, in order to enrich the experience of its Members and broaden its range of services. Today, with the aim of providing ever greater satisfaction to its privileged customers and in a desire for constant innovation, Parnasse is extending its collaboration with John Paul by offering a more complete range of services based on five universes of services that save time, are simple and accessible.
The John Paul offer for Parnasse Members is evolving to fulfil all their needs.
In just a few clicks, they can access a concierge service available 24/7, directly from the Parnasse website and application, to meet all their personal or professional needs. Five service areas - "Dining", "Shopping", "Travel", "Culture" and "Everyday Services" - are now included in the Parnasse subscription, thus increasing the possibilities of satisfying this demanding clientele. From last-minute opera ticket reservations to the complete organisation of a family or business trip, John Paul Concierges meet the wishes of Parnasse Members. To take the ultra-personalization of services a step further, Members can also access the "Privilege" offer, as an option for €100 per month, and have direct access by telephone to one of John Paul's expert Concierges.
Personalise the communications of the relationship programme
These programmes aim to establish an ongoing relationship with each customer to build loyalty. The first step is to segment your audience. By creating segments in email software, CRM or other digital tools, communications can be personalised to meet their expectations. It is at this precise moment that you must be attentive. Monitoring detailed statistics will allow you to present qualitative content. The consumer wants a different experience and an authentic exchange with the company.
Olivier Larigaldie, CEO John Paul Group: "Today, I am pleased to continue the close historical collaboration between Parnasse and John Paul that has existed since their respective creations. In order to enrich the customer experience, we are now evolving our offer by expanding our exceptional concierge services. At John Paul, through our passion for service culture, we are constantly committed to innovation in order to go the extra mile in the pursuit of perfection. The expansion of the five service universes further enriches the Parnasse offerand will fulfill all of their Members' desires - from the simplest to the most extraordinary."
Niva Sintès, General Director of Parnasse: "Our wish is to go even further to assist and respond to the needs of the women and men of the Cercle Parnasse. The talent and experience of John Paul's teams will be invaluable in helping us to achieve this mission, and to offer a service that is ever more in line with the demands of our Members.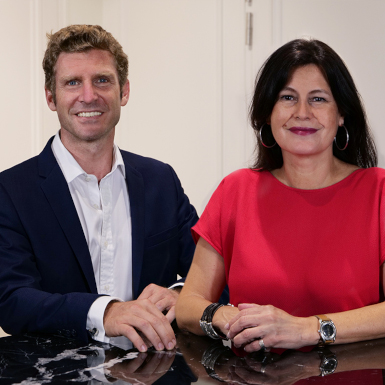 Parnasse and John Paul, a guarantee of serenity in today's uncertain environment In these times of health crisis, a source of many uncertainties, the new joint Parnasse x John Paul offer reinforces Parnasse's promise of unfailing support and unparalleled serenity. For Parnasse's discerning clients - business leaders, lawyers, cultural and sports personalities - expectations have further evolved with social distancing and successive confinements. This new, enhanced offer will therefore meet their new requirements: safe travel, gastronomic discoveries adapted to new modes of consumption and access, or revisited and tailor-made cultural experiences.